The Urbana Country Dancers
present
The 33rd Annual
Chambana Jan Jam
(Champaign-Urbana January Jam)
Friday - Sunday, January 3 - 5, 2020
---
A special weekend of music and dance featuring:
Bands
The Mean Lids
With Miriam Larson (flute), Ben Smith (fiddle) & Matt Turino (fiddle, guitar, feet)
Meadowhawk
with Claire Johnson (fiddle), Amanda Ramey (fiddle) & Matt Turino (fiddle, guitar, feet)

&nbsp
Callers
Alexandra Deis-Lauby
Lauren Peckman
---
This will be the 33rd Annual Chambana Jan Jam presented by The Urbana Country Dancers

Most of the weekend's events will be held at the Illini Student Union, 1401 W. Green in Urbana, Illinois.

The weekend will also feature several workshops and other fun activities.
A printable version of the schedule at The Jan Jam Schedule (PDF - 52 KB) (Updated 1/2/2020)
---
Admission
Online Payment
We are again offering online payment for Jan Jam admission. You can then make your payment at our Online Payment Site. Online payment includes a small service fee.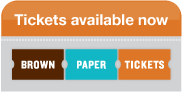 Admission prices for the Jan Jam
Event
Price
Full weekend (in advance, postmarked by Dec. 20, 2019)
Print the flier back page and mail in the registration form, or bring it to the next dance.
$55/$50*
Full weekend (after December 20)
$65/$60*
Friday evening contra dance
$25/$15*
All day Saturday
$35/$25*
Saturday afternoon contra dance
$10/$5*
Workshops
$5 each
Saturday evening contra dance
$25/$15*
Sunday brunch, waltz and contra dance
$10/$5*
* - Students or 18-25. 12 and under free.

A limited number of partial scholarships are available. Please contact Dan Lewart at lewart3@gmail.com
Refund Policy
If you are unable to attend due to weather or other reason let us know before the event and your check will be returned. If you made your payment online we will send you a refund check in the mail.
---
Volunteering
Volunteers make Jan Jam work. Be a part of it! It's fun and builds relationships. Here are some spots that are easy to sign up for!!!
Or contact Jan Kalmar at jankalmarjoy@gmail.com
---
Housing Information
The closest place to stay is at the Illini Union Hotel, in the Illini Student Union where the dance is being held.

We have a block of rooms available at the Illini Union for $85. Call them at 217-333-1241. These rooms will be available until December 27. The Union will be closed at times over the holidays so you may need to book online.

To make reservations online:
Click on "Book Now" located in the middle of the page
A new screen appears
Fill in dates and other info
Way at the bottom, click on the circle of the "Group Booking Code"
Fill in your group booking code. The group booking code is: Jam20
Click on "Check Availability"
Check in is 3 p.m.; check out is noon.

Amenities include:
Free use of Campus Rec Facilities for workout, exercise
A $5 breakfast voucher good at nationally known restaurants here in the Illini Union.
The Quad Shop will fill any size cup of coffee for $1 when you bring your own cup!
High-speed wireless internet access
Cable TV
Complimentary parking pass
Access to Rec Room (bowling, billiards, games) and Food Court
Only one block from 20 plus eating establishments in Campus Town
We have city/campus bus transportation outside our front door
Or look at the Hotels & Lodging section of the Visit Champaign County page for plenty of other options.
For housing with local dancers, please contact Mark Jaeger at 217-344-1739 ASAP since space is limited (deadline Dec 20).
---
Further Information
The flier for the weekend (PDF - 1661 KB) (includes registration information, early-bird registration ends December 20, 2019)

The Jan Jam Schedule (PDF - 52 KB) (Updated 1/2/2020)

Directions to the Illini Union

Information about parking on campus

A map of parking on campus (updated 7/21/2016)
---
---
For more information email ucd-info@urbana-contra.org

For information call: 217-359-8225


Or look at the Urbana Country Dancers' homepage
---
The Urbana Country Dancers' web pages are maintained by webmaster@urbana-contra.org, last update January 2, 2020